Empire: The Unintended Consequences of Dutch Colonialism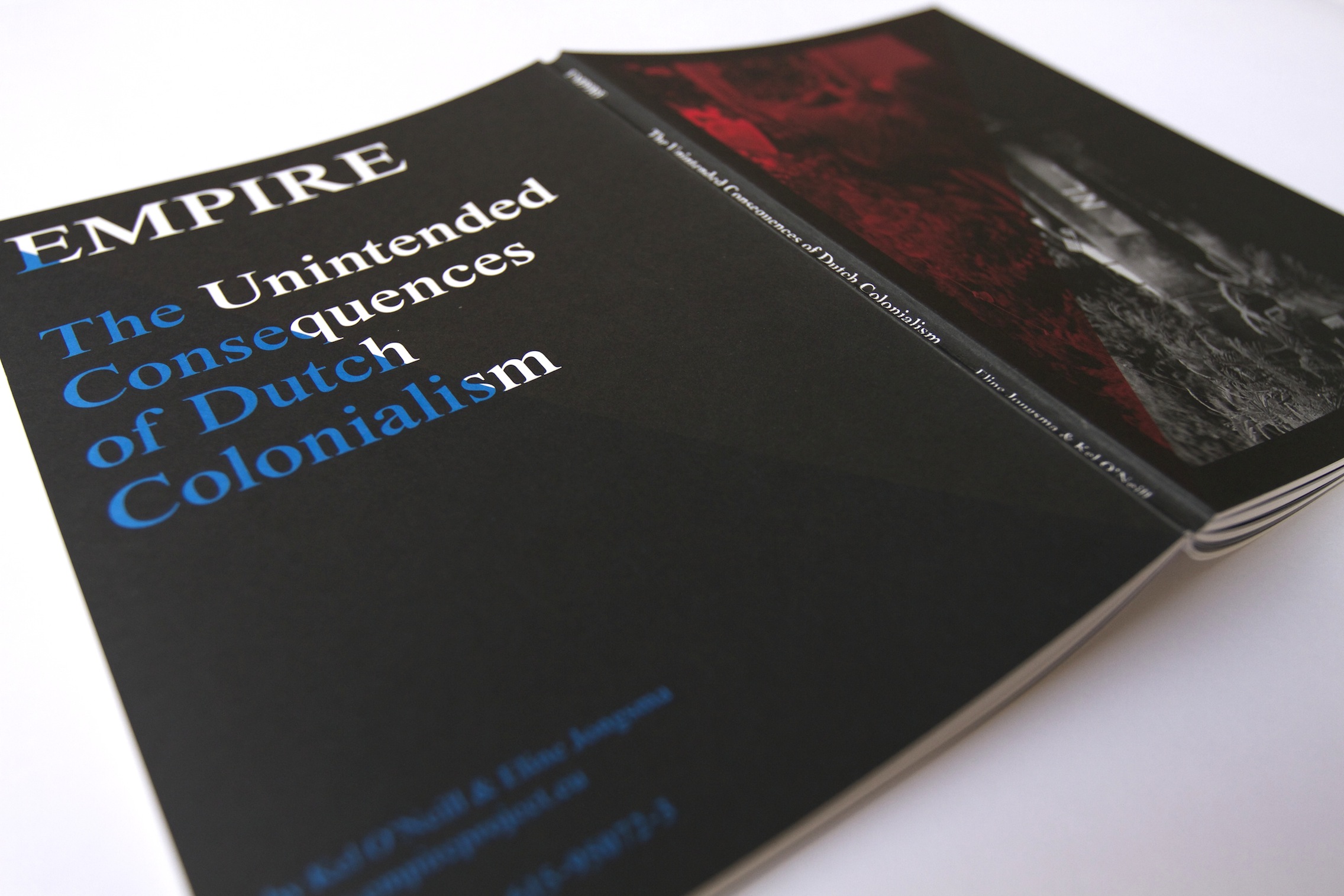 Empire: The Unintended Consequences of Dutch Colonialism
Jongsma + O'Neill's acclaimed documentary project Empire is a one-of-a-kind storytelling experiment that uses video installations and interactive media to explore the current-day impact of the world's first multinational corporations: the Dutch East and West India Companies.
The limited edition book Empire: The Unintended Consequences of Dutch Colonialism is Jongsma + O'Neill's research report, travel journal, and collection of notes and findings, as well as a catalogue of the four projects that resulted from their epic journey across six continents. Its unique style crystallizes Jongsma + O'Neill's mosaic-style approach to the legacy of Dutch colonialism: packed different fonts and printing techniques, and stuffed with meta-data and side notes, it is a one of a kind reading experience that brings the printed word into the online age.
Limited number of books available for shipping from the Netherlands to Europe at reduced shipping rates. Contact us at elinejongsma [at] gmail.com for more information.
More information at www.empireproject.eu